Pro-equality Republicans get re-elected in Washington state
Rep. Maureen Walsh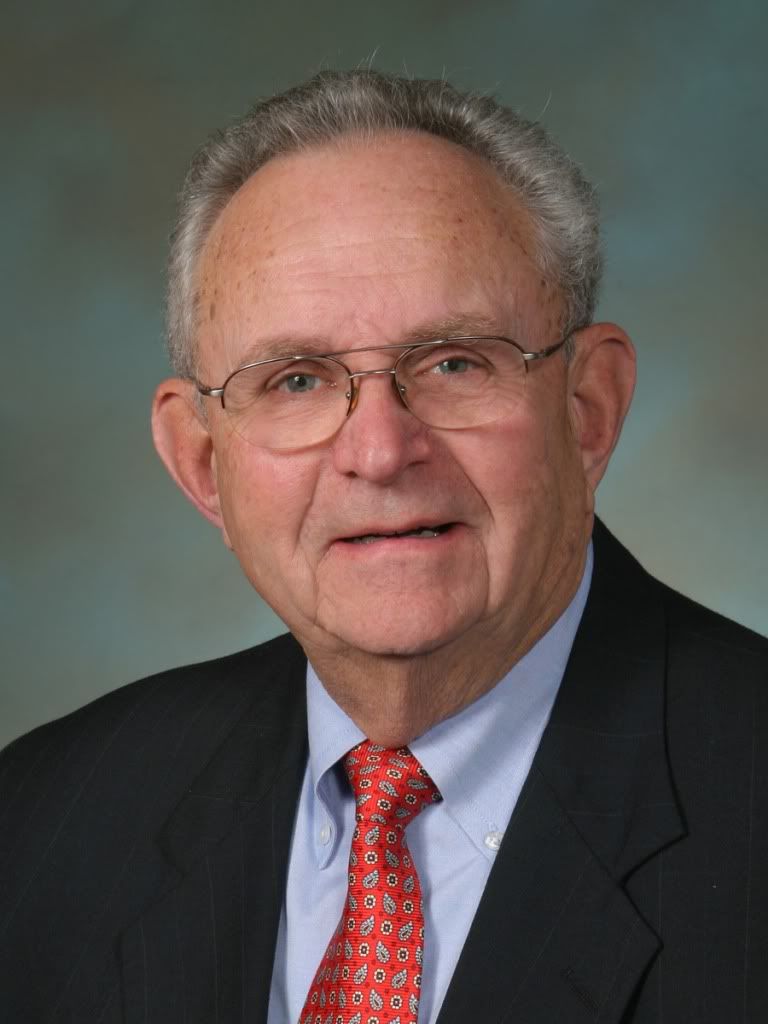 Rep. Norm Johnson
Rep. Maureen Walsh
(R-Walla Walla) and
Rep. Norm Johnson
(R-Yakima) were heavily criticized by some in their own party for their votes last year in support of the Domestic Partnership Expansion Law of 2009 (
SB 5866
& HB 1727). Yet despite the best efforts of anti-gay activists in the GOP and tea party, both pro-equality Republican incumbents were re-elected to the Washington state legislature.
In response to Walsh's 2009 vote for the domestic partnership bill, the Franklin Co. Republicans censured her, saying "Representative Maureen Walsh does not represent the values of the Franklin County Republican Party." But voters sent a strong message that it was the Franklin Co. Republicans who didn't represent their values, re-electing Rep. Walsh by a landslide, 77.6% to 22.4%. The censure had been penned by Brenda High, who would become Rep. Walsh's rival in the election.
Rep. Johnson faced similar criticism for his pro-equality vote. His Republican challenger Michele Strobel stated as much when she announced her candidacy, saying "It was a slap in the face to Christians. It was a slap in the face to traditional values." Although Strobel kept Rep. Johnson's pro-equality vote in the news and even targeted him with a nasty anti-gay newspaper ad, Rep. Johnson won handily 52.5% to 47.5%.
Voter turnout for this election was 71.18%, the highest for a mid-term election in Washington since 1970. Nobody can claim that the people in Rep. Walsh's and Rep. Johnson's districts haven't spoken.
The odds of Walsh and Johnson getting re-elected must have looked long to their challengers. After all, their legislative districts are both solidly Republican, with Republicans holding all seats in the state legislature and U.S. House of Representatives. In addition, over 60% of voters in both districts bucked the statewide trend and rejected Referendum 71, the 2009 ballot measure asking voters to approve or reject the domestic partnership law that Walsh and Johnson had voted for. Indeed, both Walsh's and Johnson's challengers used those statistics to imply that they were more in-tune with the local electorate than were Walsh and Johnson. So what happened?
I asked Josh Friedes, Executive Director of
Equal Rights Washington
why Rep. Walsh and Rep. Johnson were so successful in getting reelected.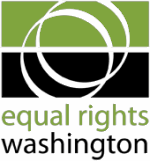 I think these election results demonstrate conclusively that when incumbents take principled positions in support of LGBT civil rights, voters will return these candidates to office.

In the 2010 election cycle attempts by the radical-right to use LGBT rights as a wedge issue backfired time and again. Senators Rodney Tom and Steve Hobbs are in swing districts and I think their principled supports of LGBT rights has motivated the progressive base in their districts while impressing all voters because they are willing to stand up for their beliefs in civil rights.

Perhaps this election year's biggest upset was the election of Charlie Wiggins as Supreme Court Justice. This race shows that taking a strong anti-gay position in statewide races is a detriment.

U.S. Senator Patty Murray received strong support from the LGBT community as well and was returned to office in an anti-incumbent year in part because her challenger opposed LGBT civil rights. For so many voters in Washington state today that's simply a deal breaker.
Rep. Walsh and Rep. Johnson certainly did take principled stands. Responding to criticism of her pro-equality vote Rep. Walsh said:
"I have always felt to do anything different was discrimination," Walsh said. "It's not my place to say who loves whom. It seems to me God is the ultimate judge, but it's not for me to be making those calls about who should have the same rights I have as a citizen of this country." ...

"I have to be true to myself," she said. "If I did not do that, I would be a hypocrite. I could not continue to represent my district if I had to compromise my beliefs and morals."
Rep. Johnson, the father of two gay sons, took an equally principled stand on his vote.
I feel I voted the right way, because to me it was pure and simple a vote of equality."
In contrast, Brenda High and Michele Strobel took the mean-spirited low road. "She says she's a Republican and I don't think she is," said High of Walsh during the campaign. The Tri-City Herald said that Brenda High "is best known for advocating for anti-bullying legislation in states across the country after her son committed suicide in 1998 as a result of being bullied." Yet she answered equality-related questions on a candidate survey like a virulently anti-gay bully.
7. Domestic Partnerships: Granting same-sex partners the equivalent rights and benefits of marriage.
Oppose
The law of our Creator defined marriage as the union between a man and a woman. I oppose any legal recognition of homosexual unions and oppose efforts to legalize adoption of children by homosexual singles or couples.

It's worth noting that Washington State HB 1727 was co-sponsored by 55 Democrats and 2 Republicans, one of which was Maureen Walsh, of whom I'm running against. HB 1727 is a bill designed to expand domestic partnerships, and "everything but marriage" law. Part of the language that this bill specifically mentions, is that the terms, "husband and wife" shall be construed to be gender neutral, (pg 109 HB1727), this makes every married individual, "partners" with their husband or wife, I mean, partner.

8. Marriage: Redefine marriage to include same-sex couples.
Oppose
The marriage covenant is the foundation of the family, and the family is fundamental in the maintenance of a stable, healthy and prosperous social order.
The Franklin County Republicans for whom High penned the censure of Rep. Walsh has links on its main web page to the anti-LGBT organizations Family Policy Institute of Washington, Family Research Council and the John Birch Society. Family Research Council has been designated a hate group by the Southern Poverty Law Center.
Friedes is right. For so many voters in Washington state today a strong anti-LGBT position is simply a deal breaker whereas a principled, fair-minded position is a winner.
Cross-posted at Pam's House Blend.