The
Employment Non-Discrimination Act
(ENDA) would prohibit discrimination in employment based on an individual's actual or perceived sexual orientation or gender identity. Federal law
already
prohibits employers from discriminating based on race, color, religion, sex, physical disabilities, national origin or genetic information about an applicant, employee, or former employee. Yet it is still legal in
38 states
to fire or refuse to hire someone based on their gender identity. Likewise it is still legal in
30 states
to fire or refuse to hire someone based on their sexual orientation.
Because it is lesbian, gay, bisexual and transgender (LGBT) people who suffer from the employment discrimination that ENDA addresses, the legislation is generally portrayed as only benefiting LGBTs and its passage as a sort of "gift" from the mostly heterosexual Congress to LGBT people. This is an unfortunate distortion.
While it is true that LGBT people are in dire need of the protections ENDA would provide, ENDA is in the best interest of heterosexuals too. And I'm not just talking about heterosexuals facing employment discrimination because they are perceived to be gay. The truth of the matter is that everyone benefits when the best person is hired for the job.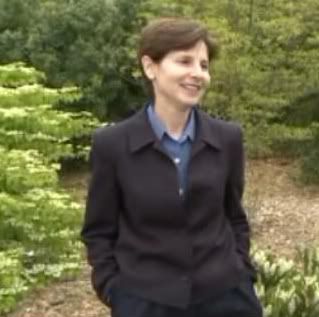 This was brought home to me earlier this week when I heard that Judge Anne Levinson was confirmed as the new civilian auditor for the Seattle Police Department's Office of Professional Accountability by Seattle City Council's Public Safety and Education Committee. Her qualifications and commitment to excellence in public service are clear in her distinguished civil service resume. The Stranger's Riya Bhattacharjee summarized:
A Seattle Municipal Court judge from 1999 to 2001 where she dealt with criminal cases, Levinson developed and presided over one of the country's first mental health courts. She served as chief of staff and then deputy mayor for Mayor Rice and was legal counsel in both the Rice and Royer administrations. Levinson also chaired the Washington Utilities & Transportation Commission--a quasi-judicial body that regulated private telecommunications and energy companies. She is one of the four owners of the Seattle Storm. Levinson was also part of the Seattle Police Chief Search Committee. "It's important that the chief fosters an environment that actively investigates misconducts and implements reforms when necessary so that the public has respect and confidence in the police," she says. 'We have a mutual goal here of treating all citizens equally." Levinson underscores the importance of encouraging community policing in Seattle. "It's also important to have early warning systems to identify potential problems," she says."
Not insignificantly,
Shaun Knittel
at
Seattle Gay News
reminds us that Levinson was one of the state's first openly LGBT public officials. Folks here at
Washblog
will recall that as Chair of Washington Families Standing Together, Levinson lead the
Approve Referendum 71
campaign to victory in 2009, making Washington the
first state
in the nation whose electorate ratified an LGBT family recognition (domestic partnership) law at the polls.
So yes, Judge Levinson is a highly-qualified and respected public servant. She is also a lesbian. We here in Seattle are protected by several layers of anti-discrimination law at the city, county and state levels, so sexual orientation wasn't a factor in the City's decision to hire her. But I can't help but wonder if Judge Levinson had applied for the same job in Tampa, say, or Salt Lake City, whether her appointment wouldn't have been summarily rejected due to a characteristic that has no bearing on her ability to bring excellence to the job. Such an outcome would not only have been a loss to her as an individual, but to the predominantly heterosexual population she sought to so ably serve. When heterosexuals discriminate against an LGBT person in employment when the LGBT applicant is the best person for the job, they're shooting themselves in the foot.
A video of Judge Levinson's confirmation hearing can be viewed on Seattle Channel's website. You can jump to the pertinent part by clicking on "Appointment of Judge Anne Levinson".
Cross-posted at Pam's House Blend.